"Life is not measured by the number of breaths we take,
but by the moments that take our breathe away."
MAYA ANGELOU

Beyond expert craftsmanship and luxury printing,
Azure offers true artistry for people who want to create a breathtaking guest experience.
OUR ATELIER
 • Wedding & Party Invitations
 • Wedding Day Stationery
 • Corporate Invitations
 • Social Stationery
 • Unique favors & packaging
 • Luxury Signage
 • Custom Monograms & Crests
 • Wed Sites & Boutique web sites
 • Boutique Branding
 • Mood Boards & Style Guides

CRAFTSMANSHIP
 • Earth Friendly, Premium Materials
 • Laser Cutting
• Gold foil, silver, rose gold, copper…
• Letterpress
• Engraving & Thermography
• Blind Embossing
• Digital, Silkscreen & Offset printing
• Silk Folios & Fabric Invitations
• Packaging, Pockets & Folios
• Embellishments & Accessories
DESIGN-DEVOTED
Our commitment to innovation transforms every project into a work of art, ensuring your stationery is as meaningful as the milestone you're celebrating and the people you will share it with. For the last 20 years, Andaleeb has worked with corporate clients who expect personalized attention and confident creative direction as well as a true designers eye. As the founder of Azure, she brings this same level of service and design innovation to discerning and style-savvy couples. 
SUSTAINABLE LUXURY
To protect the world that inspires our creations, Azure sources premium Italian, German, UK and USA FSC certified paper products. Whenever possible, our fibers are harvested from responsibly managed forests. We have been known to use handmade papers that are fair trade, benefiting woman craftspeople in Bangladesh and other countries. We also work with acrylic, metal, wood, glass, cotton and silk to create unexpected impact.
BRANDED EVENTS
You'll collaborate closely with Andaleeb to define your guest experience. Upon request, moodboards, color palettes and monogram files can be supplied to create a cohesive event for you. We offer design for any special event or boutique brand, but our specialty is wedding stationery and invitations. We also offer custom monograms and logos for timeless accents, as well as matching accessories, printed collateral and creative touches.
CULTURALLY CONSCIOUS
Azure's original designs celebrate diversity, family and community. We love helping our clients navigate the expectations of fusion families with ease while honoring the customs that connect you.
COUTURE
Bespoke design, from concept to completion: For couture wedding stationery design, the possibilities are limitless and the embellishments endless. We'll create a completely original design for your event components, print styles, finishes and accessories.
Pricing: Couples typically spend a minimum of $2000 for 100 invitations. However, each project is completely custom, and your quote will be based on design, style, components, materials, quantity and service required. Please contact us for a custom quote. 
Timeline: We request 6-8 weeks for custom orders. Rush service is available for an additional fee. We recommend you get in touch as early as possible, even if you don't have your event details confirmed.
LUXURY COLLECTION
Put your personal touch on any existing design to make it your own: We can customize colors, size, type and components for any design found in our portfolio or on our blog.
Pricing: Customizing our pre-existing designs starts at around $1500 for 100 invitations (including: envelope, invitation, reply envelope and RSVP card). More extensive suites that include additional enclosures, custom folios and pockets, add-on components, ribbons, specialty printing, guest addressing or major design revisions can be quote upon request.
Timeline: We request 4-6 weeks for designs from our collection, depending upon the complexity of requested customizations. Rush service is available for an additional fee.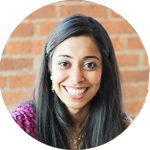 "Stationery was extremely important to me and I wanted a custom letterpress design that was classic, elegant, and tasteful. I had some ideas in mind and Andaleeb was the one who helped craft the vision and create a piece that was truly remarkable. She has the ability to bring together colors, styles, techniques, fonts, types of paper, and shapes to create a uniquely crafted product. Furthermore, Andaleeb was extremely patient and responsive. She answered all of my many questions and made specific modifications as needed to the design in a timely manner. One of our guests even said that the invitations set a high bar for the upcoming wedding itself!" 
 – Alefiyah, NYC